The 40 Day Prosperity Plan
By John Randolph Price, Author of The Abundance Book
Here is a program for realizing abundant prosperity in your life and affairs. According to the mystical Christian principles, on which this program is based, it takes 40 days for consciousness to realize a truth.
A break in practice during the 40 day period will release the energy being built up around the new ideas. Therefore, there must be a definite commitment to faithfully follow this program each and every day for 40 days.
If you miss even one day, start over again and continue until you can go the full period with perfect continuity. Here is the course of action:
Read the full story here...
---
The Ageless Secrets, by Chris D'Cruz
Review of The Ageless Secrets
As a self-help book, The Ageless Secrets fills a pretty small niche. Most other books give general guides on being, eating and living healthy, but D'Cruz instead provides specific information on living longer.
He begins by giving historical information on how people from ancient times have managed to live over a century, despite the poorer, less-sophisticated healthcare.
Surprisingly, the information he provides is factual and accurate – he isn't just spinning stories to prove his case. He goes on to unravel the mystery of how these people managed to achieve their longevity – typically due to a combination of diet, lifestyle and exercise.
He also delves into more esoteric and 'mystical' arts that originate from the ancient Chinese empire, and gives the readers a primer on how they can make use of these secrets for their own benefit.
Read the full review here...

---
10 Scientific Studies That Prove Subliminals Work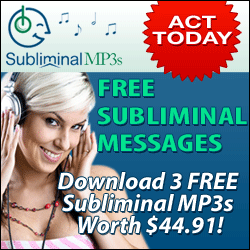 Source: Subliminal MP3s
We often get asked for further evidence of subliminal messaging, and a lot of skeptical questions from people who have yet to experience subliminal messaging for themselves, so here is a page we have complied with multiple studies which have been conducted on subliminal messaging using audio based messages over the last 30+ years.
---

Video: Nikola Tesla Quotes of Wisdom
Learn the Secrets of the Universe from the Smartest Man Who Has Ever Lived...
Watch this video here...
---
More Recent Headlines from Mind Power News
---