101 Ways to Become More

Creative
The ability to think creatively has been proven to be one of the most important abilities a person can possess. Along with intelligence, humor, focus and perseverance, creativity is often the missing link between out-of-the-box thinking and bland, lifeless ideas. So the next time you need a creative boost, take a look at one of these 101 ways to spur your imagination. [Read more...]
---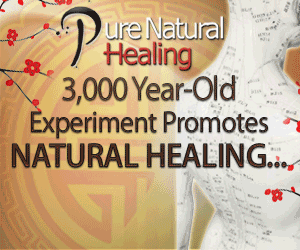 3,000 Year-Old Experiment Cures Migraines Naturally
All these years I've been taking pills and trying all sorts of weird-tasting herbal remedies, but my migraines still haunted me daily. I don't know what exactly causes my migraines. Even my doctor told me it could be a multitude of factors: diet, sleeping habits, fitness, and the most dreaded one of all - stress. [Read more...]
---
Is Non-Conformity a Mental Disorder?
The Brave New World of Mental Health Disorders. Non-Conformity and Anti-Authoritarianism Now Considered an Illness: "Opposition Defiant Disorder" [Read more...]
---
The Sleep Salon is a new program designed to help eliminate sleeping problems by tapping into the power of the mind. It uses special sounds to help influence brainwave patterns, taking the brain from being wide awake and lulling it gently into a deep, relaxing sleep." [Read more...]


---
Video: Top 10 Most Controversial Movies of All Time
Film has the power to inspire, and delight, but it also has the power to offend, insult, and disgust. We took a look back over the history of cinema, and picked the 10 movies that inspired the greatest moral outrage throughout the ages. These are the 10 most controversial movies of all time.
---
More Recent Headlines from Mind Power News
---
Do this. Imagine for a moment if you could be anyone, acquire the skills of any person, who would you want to be? What would you want to excel at more than anything else?
Think about that and then visit this site to learn more about the Secret Method: How to Become Anyone
---
Follow Mind Power News on Twitter at
http://www.Twitter.com/MindPowerNews